WDMA 2021 Winter Committee Week
Tuesday, December 07, 2021
,
12:00 PM
to
Thursday, December 09, 2021
,
5:00 PM EDT
Category: Events
---

The WDMA Winter Committee Meetings will be held virtually from Tuesday, December 7 through Thursday, December 9, 2021. This is a member-only event.

The following committees will be meeting throughout the week, during the assigned times. All agendas will be hyperlinked to the Committee Meeting name closer to the date.
Tuesday, December 7, 2021
o Material & Suppliers Technology Committee: 12pm-1:30pm (Eastern)
o Hallmark Certification Committee: 2:00pm-3:30pm (Eastern)

Wednesday, December 8, 2021
o Exterior Product Standards Committee: 12pm-2:00pm (Eastern)
o Technical Committee: 2:30pm-3:30 pm (Eastern)
Thursday, December 9, 2021
o Architectural Door Codes & Standards / National Architectural Door Council: 12:00pm - 4:00pm (Eastern)
Questions? Please contact Jeff Inks or Meg Czaikoski (202) 367-2360 or email [email protected]. 
In order to register, you must be signed in to your WDMA member profile.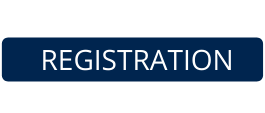 ---
Contact: Meg Czaikoski